Board of Directors
Experience, drive and passion.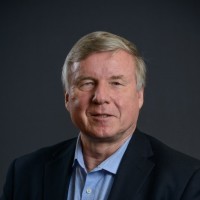 Ed Reynolds
Chairman
Ed joined Prophecy as General Manager in 1987, bringing his extensive experience in the IT industry. His passion for reaching company targets helped him grow into his current role as Chairman.
Ed has a passion for seeking out great technology and taking it to the world markets. SNARE's performance over the last year is a perfect example of what Ed believes is possible – and the new eMite software is poised to show similar growth trends.
Ed has steered Prophecy on a very steady course of profits and dividends over the last 8 years and set the scene for explosive growth with new product offerings brought on board through acquisition. Eager to oversee the tremendous growth period for Prophecy in both revenue and profit, Ed is on the lookout for the next potential acquisition to add to the product mix.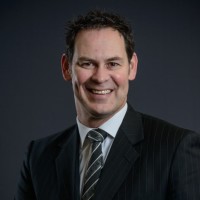 Grant Miles
Company Director
Grant, a Chartered Accountant with 25+ years experience in the Finance and Business Advisory Sector, joined Prophecy in 2013 as Company Secretary. Moving into a Company Director role in 2015, Grant is now an integral part of the Finance and Admin team.
Grant keeps busy with his Managing Director role at accounting firm, Moore Stephens, and is a member of the Group National Board. He's also a Director of a number of public, private and not for profit entities and uses his knowledge in financial reporting, advisory, compliance and corporate governance to assist those entities in meeting their stakeholder goals. Grant has a particular focus on business growth and international business.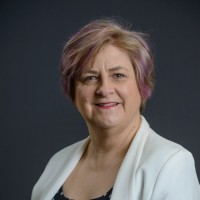 Leanne Challans
Non-Executive Director
With a background in software design and development, Leanne joined Prophecy in 1990 as Product Development Manager for the flagship Prophecy Classic product. As a result, new opportunities emerged and Leanne shifted into Partner Support and Marketing.
A return to the product development side of the business saw her lead the successful Emergency Services Levy project in the early 2000's, followed by the e-Foundation product suite. She later moved into a role with responsibility for the development and support of all of Prophecy's product lines. Leanne joined the Board of Directors in December 2006, as Managing Director.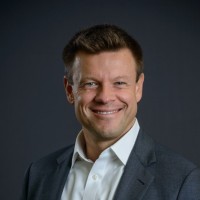 Matthew Michalewicz
Non-Executive Director
Matthew is an international IT entrepreneur who co-founded SolveIT Software, a supply chain optimisation business. He grew SolveIT from zero to almost 180 employees and $20 million in revenue before selling the business to Schneider Electric.
Under his leadership, SolveIT Software became the 3rd fastest-growing company in Australia in 2012. He was also the co-founder and CEO of NuTech Solutions in the USA, which grew to almost 200 employees across six international offices.
Matthew became a Non-Executive Director of Prophecy in 2014, assisting in strategic development in the Australian and international IT markets.